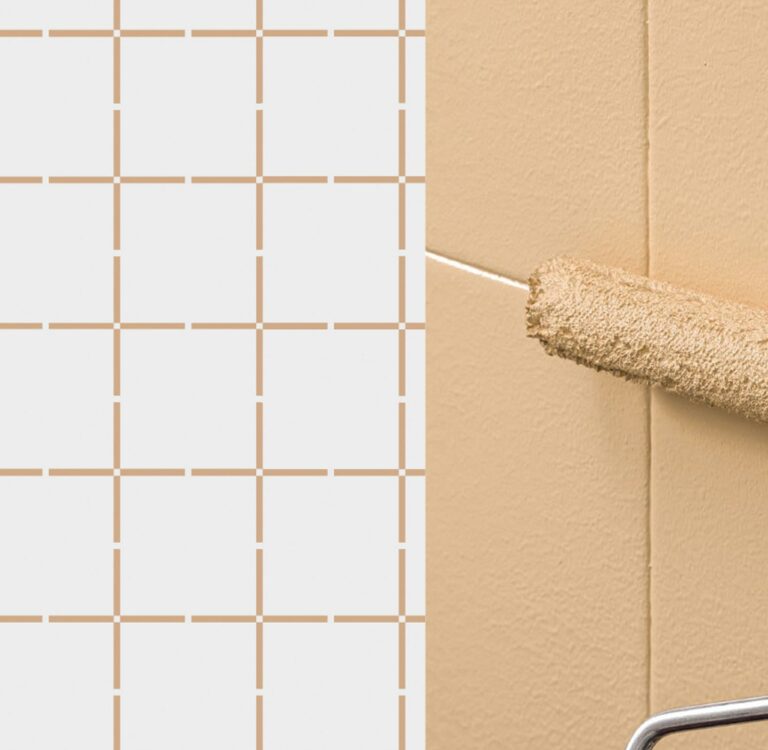 Revive, waterborne regenerating enamel for interiors
Restyle any space in an instant
Every day is an opportunity to improve our lifestyle and adopt sustainable solutions. Renewing surfaces in the home by repainting them with environmentally friendly products is a step forward for the environment and for society.
Selecting technologies to restyle domestic interiors without generating waste is a sustainable choice because it enables reuse and extends the life of surfaces and materials that are still functional and in good condition. It is also more affordable, avoiding costs for demolition, disposal and repurchasing. Renew and maintain.
Colsam research presents the new waterborne enamel for restyling interiors in an instant, without waste.
Revive is the new Colsam solution to restyle interiors in an instant.
With Revive there is no need for removal of old tiles or treatment of the surface to be painted. Give a new lease of life to materials and surfaces, including flooring and kitchen or bathroom tiles, and your rooms will look as good as new.
Designed to easily adhere to vertical and horizontal surfaces, Revive renews ceramic, stoneware, terracotta and concrete tiles, also in commercial settings with high footfall and HACCP environments.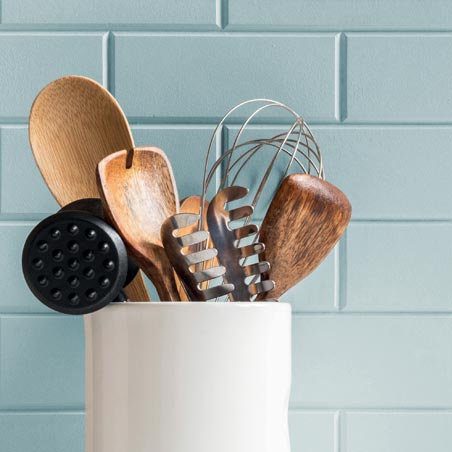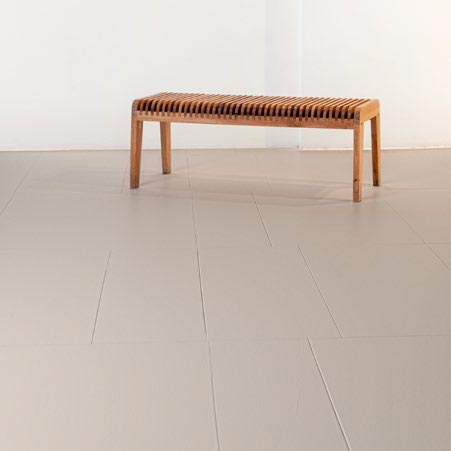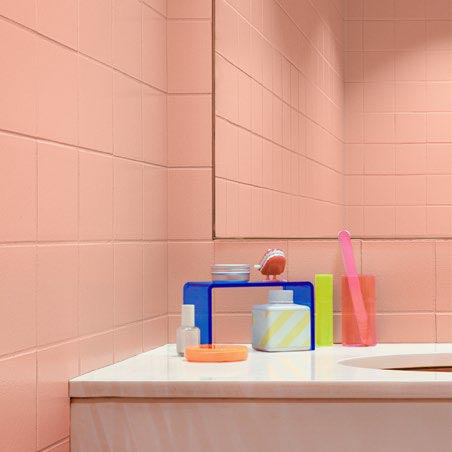 A quick, easy and clean way to give walls a new lease of life
Home and working environments, inevitably starting to show signs of ageing, are in need of an interior facelift with Revive, giving surfaces and materials a new aesthetic and functional boost.
Revive is easy to apply. No primer is needed, simply clean the surface thoroughly with alcohol or degreaser and apply the product directly with a roller or brush. In addition, small retouches are simple and any imperfections or smears during application can be removed easily with water.
The perfect DIY job, clean and satisfying, without any unpleasant odours during application or drying, and a result that is resistant to marks and scratches. With just two coats, surfaces are renewed and can be customized multiple times.
The Revive system to restyle multiple surfaces and a comprehensive range of colours available
The REVIVE system includes: REVIVE waterborne enamel, REVIVE ACTIVE activator for application on vertical tiles, and REVIVE ANTISKID, which adds anti-skid properties to the product for use on flooring.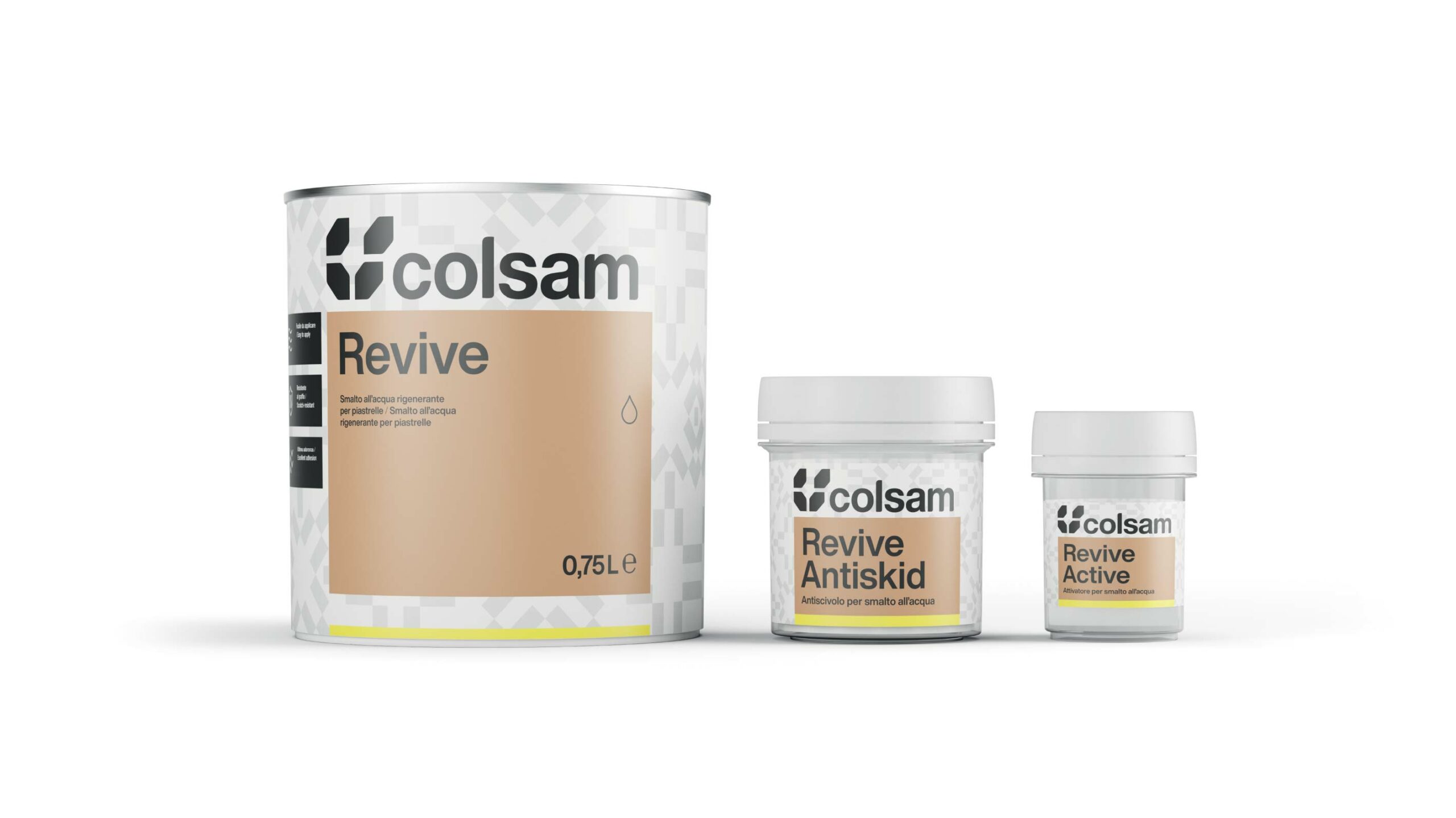 Revive can be coloured with the Colormaker tinting system.
Using the Colsam Colormaker tinting system, you can change the look of your tiles whenever you want. Simply choose a colour that complements your furnishings and trust Colsam colour professionals who will create Revive in the requested tone.
A new environmentally friendly Colsam solution
With Revive, Colsam's commitment to sustainability continues through development of low-impact technologies, a waterborne formula and reduced VOC emissions (volatile organic compounds).
Efficient production is guaranteed by a new hi-tech Colsam PureTech plant that reduces waste, guarantees greater precision and ensures a healthier working environment.
Request the technical sheet for further details to marketing@colsam.com