A specialized system for water-based products supply to professionals, be they applicators, architects, carpenters, artisans, industries or industrial painting.
The complete answer for the sales point specialized in water-based offer both for exteriors and for the industry. Great for building dealers, building products centers and for those who want to develop this market segment.
WATER-BASED PRODUCTS – 24 specific colorants: 21 external and 12 industry
Selection of colorants with guarantees of resistance to light and weather, for exteriors products.

Less sensitivity to water in the first drying phase.

Excellent coverage in strong tints (e.g. for CSE 185 External Color Card). The coverage ratio is always >75%

Products compliant with D.L. 161/2006, low content of C.O.V.

With a single machine, management of EXTERIORS BUILDING Products and INDUSTRIAL WATER-BASED PRODUCTS, with a modular configuration: – 12 colorants for INDUSTRIAL products only, – 24 both Industrial and Exteriors

TintEpy, the SW for printing safety data sheets and colored products labels in the point of sale is active on all Colormaker Systems.
Sole colouring of water-based products.

Not recommended if underused and therefore with little turnover of dyes.
The tinting system with universal colorants, perfect for the small local sales point and for the large centers of colour and decoration.
The possibility of coloring water-based products as well as solvent-based products make it the indispensable tool to provide the best product for everyone, from the private customer to the architect.
SOLVENT/WATER-BASED PRODUCTS – 16 universal colorants
Extreme versatility: all products in all colours. For water-based and solvent-based products, decorative, floors, specials, technical enamels, exteriors.

Compatible with solvent-based products, synthetic enamels and Samolegno /Samover.

Low risk if the tinting machine is underused and therefore with little turnover of colorants.

Low risk of drying in the basket, greater resistance to bacterial attack in the sales point.

Possibility to colour mineral products (lime / silicates).

TintEpy, the SW for printing safety data sheets and colored products labels in the sales point is active on all Colormaker Systems.
Limited selection of tints guaranteed for light and weather resistance, for water-based paints and quartz products.

Products compliants with D.L. 161/2006, but with C.O.V. near to the limit value.

Greater sensitivity to water in the first drying phase.
The system designed for the sales point specialized in supply for carpenters, artisans, industries and professional painting.
No system guarantees the same resistance and reliability quality level for the colouring of epoxy, polyurethane, nitrosynthetic products etc.
SOLVENT-BASED PRODUCTS – 16 solvent colorants
 Specific for colored solvent-based products production with very high variety of characteristics: polyurethane, epoxy, polyacrylic, fast drying, synthetic etc.

 Colorants without chrome and lead on board (organic yellow and orange lead free).

SPEEDY 5 – factory level dispenser available for sale points that deal with important supplies.

 Realizable colour collections: PRO Fan Deck, RAL tints, corporate colors and market.

TintEpy, the SW for printing safety data sheets and colored products labels in the sale point is active on all Colormaker Systems.
 90% of range sale is for professional use only.

Exclusive colouring of solvent-based products.
Spectrophotometer : managing colour is a child's play
Just one formulation system for all tinting systems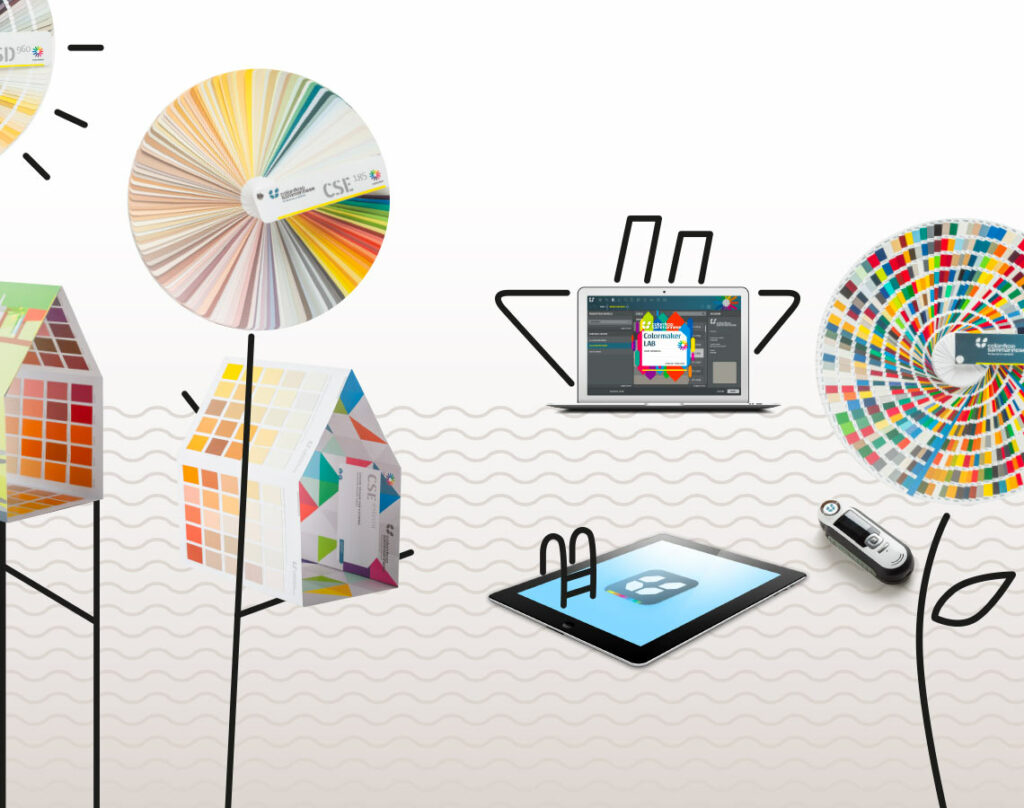 Combined with the MatchCom Datacolor formulation program and integrated into the Colormaker LAB

Available both fixed and portable

A single system for several tinting systems, a next-generation tool, continuously updated

Product characterization for a better formulation result

Capable of reading all colours and possibility to create a personal archive

Ease of colour samples formulation and possibility of correction to obtain the best result
* In-company training is required to achieve the benefits described.
Colormaker LAB: just one software to manage colour
The most advanced and complete software to manage tinting systems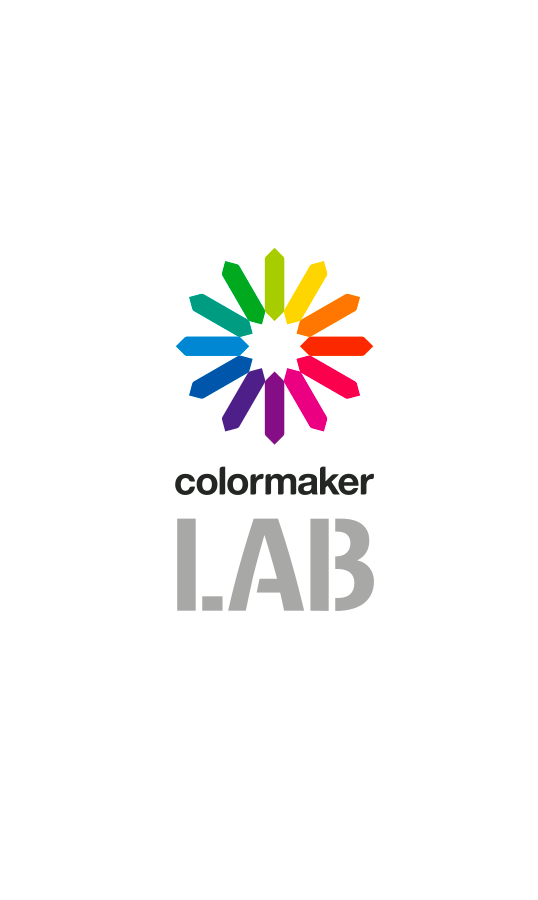 With just one software, in your sales point you can manage all connected tinting systems

It connects to different types of databases and updates both online and offline

It simultaneously manages several different tinting systems, both for construction and industrial products

Multiple methods of research and flexible formulas management, with any measuring system, automatic conversion from volumetric to weight and vice versa, re-proportioning in any format

Delivery chronology: historical register of formulation and association with final customers filed in a specific registry
Colormaker SCAN: save time with the best result
The Colorimeter for the express identification of colour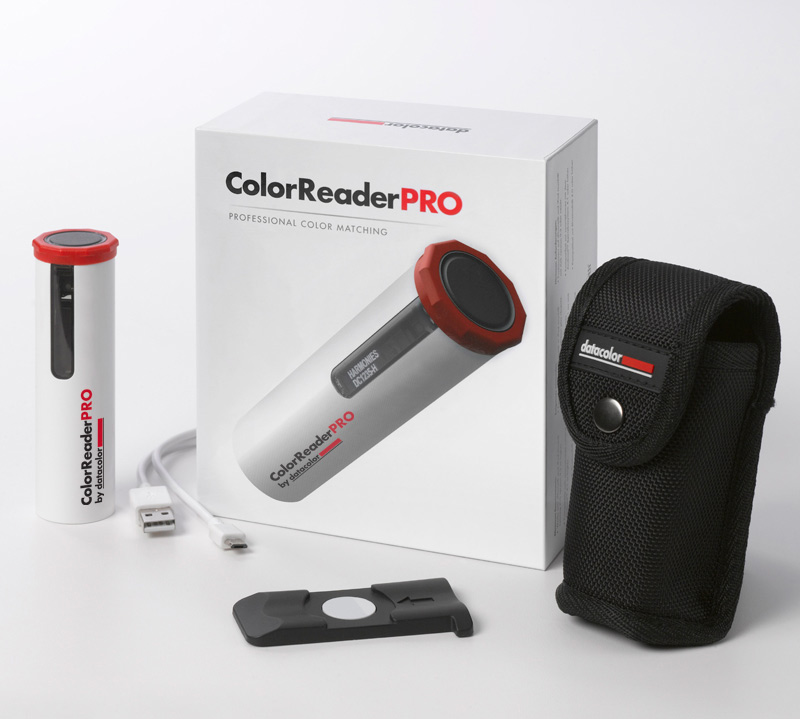 The colorimeter is a tool that allows you to read any tint and trace the most similar within a database contained in the instrument itself. Once the colour is identified, you can convert it into a paint product directly at the Colorificio Sammarinese sales point.
With ColorMaker Scan, you will save time with the utmost precision in colour comparison.
It's small, light, portable.
ColorMaker Scan is loaded with the standard RAL Classic colour cards, the complete NCS Index 1950 collection and the CSE 185 exteriors fan deck. Updateable online with the new editions of the CSD 1164 and the new CSN Natural folder.
THE ADVANTAGES IN USING IT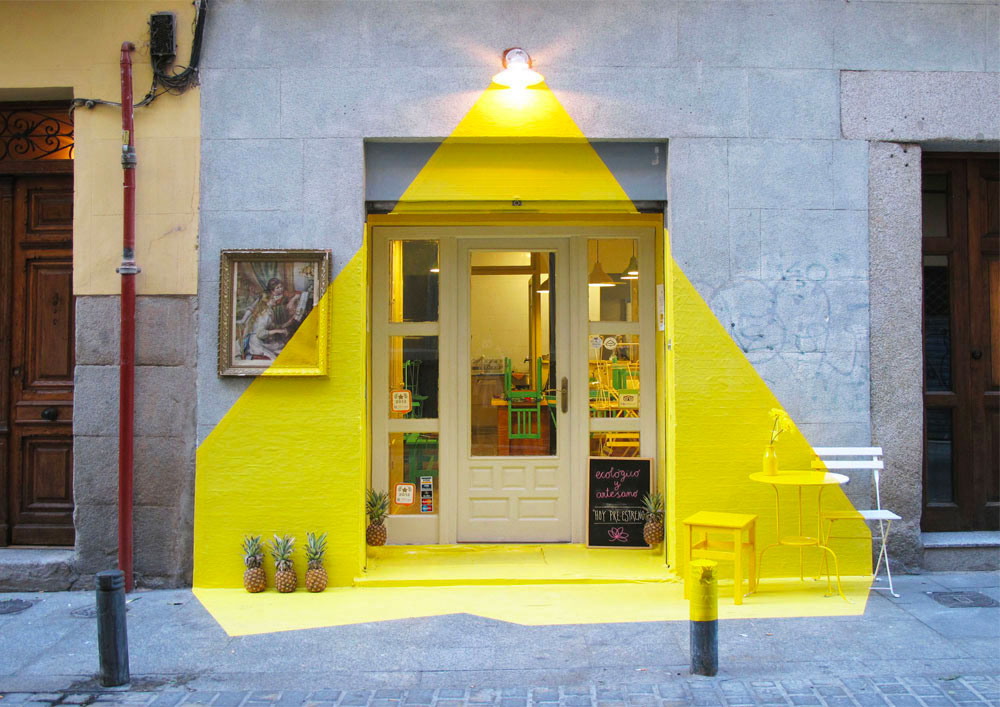 Time saved, maximum precision, perfect service!
With Colormaker Scan you are sure to select the colour desired by the customer with no margin for error and with a precise colour reference.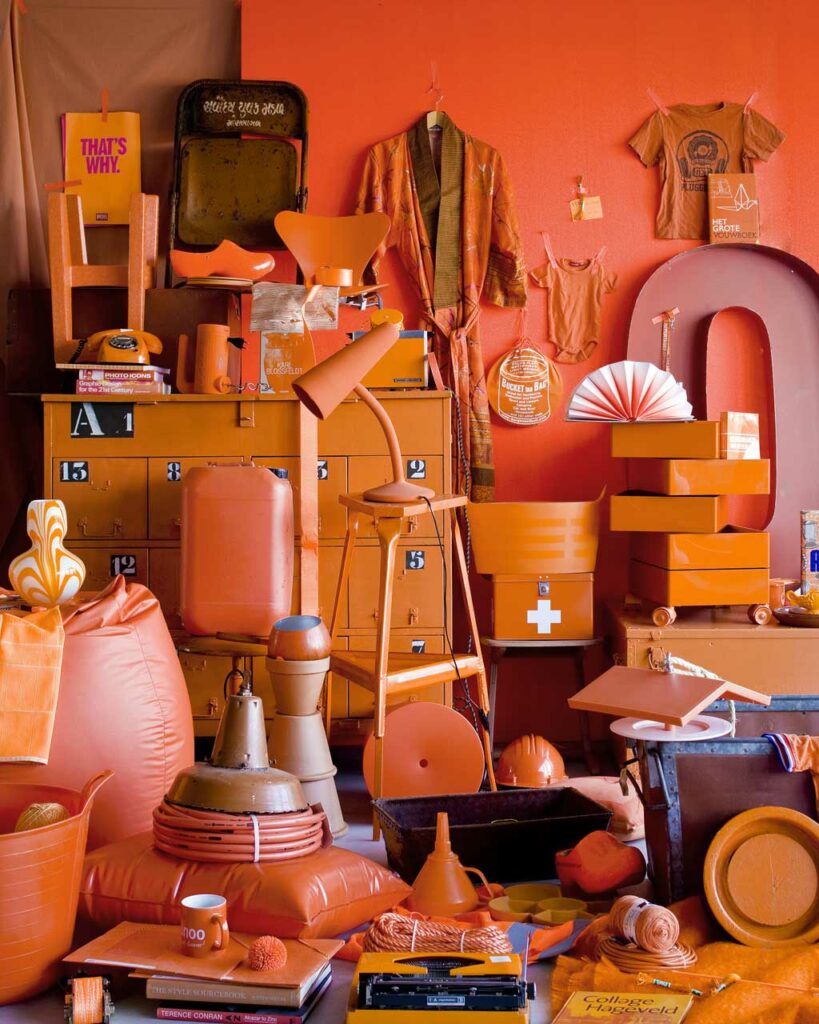 Immediate identification of the searched colour

Save time and be more precise in the tints search

Colour measurement anywhere and then direct realization of the coloured product at the sales point

It is easier to convince the customer about the choice of colour

Very easy to find the equivalent painting by reading different surfaces and textiles

Lights and shadows do not affect the reading and therefore the colour can be measured during day and during night

Integrated, easy to calibrate
Ask for more informations
Our 30 years experience in colorimetry