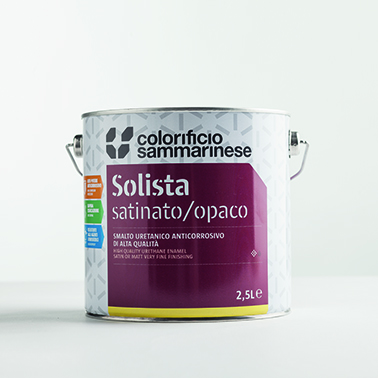 Dilution
5% max with Titansol mineral spirit and spray thinner.
Yield
10–12 m²/l (with the thickness indicated on the technical sheet)
Urethane anti-corrosive enamel with high opacity , formulated for long-lasting items. Easy to apply, it is ideal for treating iron and wood, it offers excellent resistance to weathering. Fast-drying.
Products you might be interested in