Fisherman, high coverage and weather resistant synthetic enamel
Colsam's research activities have yielded the new collection of ready-made colours of the Fisherman line with glossy and satin finish.
Fisherman is the high-opacity enamel that easy to apply an ideal for treating iron and wood. Moreover, it features good resistance to weathering, dries within a short time and stays glossy for long.
The Fisherman colour assortment features the entire range of ready-made colours.
Over 1000 colours can be made with the colormaker tinting system in the Colsam CSD 1164, CSE 185, CSN and CSW collections and in the RAL K7 and NCS 1950 colour chart.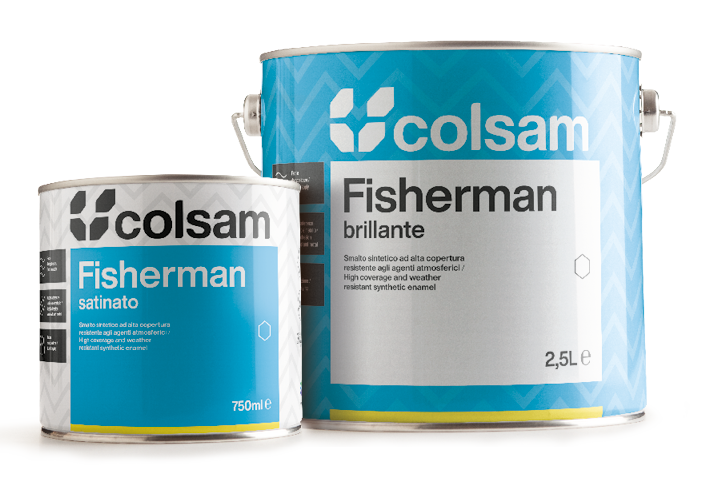 FOR MORE INFORMATION
Silvia Bartoletti – Export Manager Colsam
silvia.bartoletti@colsam.com